5 Steps for Writing a Killer Marketing Case Study
Today's marketers have a full-time job creating content, generating leads, driving traffic, collaborating across channels, and staying in the know when it comes to understanding the ins and outs of their ideal customer—and a case study can display your success.
Though the type of marketing material can vary from infographics to blogs to videos to e-books, the case study is a piece of content that should be in every organization's front pocket. It is a valuable tool everywhere from the website to the sales floor that can:
Boost Your Industry Credibility. Whether you work across industries or you are specialized within a particular niche, experience must be shared. A case study is a perfect avenue to promote your industry know-how. After all, birds of a feather flock together. Showcasing your achievement through a case study within a specific industry will boost your credibility while delivering proof points that may attract similar clients.
Show Your Success. You have customer wins. Flaunt them. Unlike traditional marketing materials, a case study delivers validation from your customers of your good work. It takes words to a different level by showing the journey from point A to point B in a narrative format, while being authentic enough to share where you were challenged and transparent enough to share your secrets—all while delivering the data to back it.
Repurpose the Content. A case study gives an in-depth look at your problem-solving skills. With this content in hand, it is easy to create blogs or videos—or let your public relations team use the case study as a talking point with the media. If you repurpose the case study content across formats and channels, you will give your success wings.
The case study is not only the perfect content to arm the sales team with data-driven points, but it is also a document that serves as a testimony from those outside of your organization.
After all, you ask your family and friends to recommend their favorite businesses, you read reviews before booking your vacation hotel, and you see the movies that have won the most awards. (Nearly 90 percent of consumers trust online reviews as much as personal recommendations.) It's natural to want to surround yourself with products, services, and companies that have the blessing of those that have gone before you. And that, in a nutshell, is what the case study is.
The case study will give you credibility, flaunt your customer wins, and give you a narrative for additional content. You've taken the time to understand your customers. Your products, services, or tactics have blown through their obstacles and there is data to prove your strategies work—now it's your turn to make a case study work for you.
The Importance of Creating Case Studies to Convert Leads into Customers
Imagine that you're a customer who's trying to decide between two businesses, each of which offers time management software. One company has a marketing case study that illustrates how it helped a customer save four hours per week. The other company has no case study.
Too many businesses copy their competitors or other businesses. Instead, you should spend time being more creative and innovative. Below is a video by Neil Patel that illustrates why you need to quit copying digital marketing strategies.
Why is it so important to build trust?
Marketing case studies show how you tackled a problem and overcame it on behalf of your customer or client. It's that simple. The more detail you give, the more authority you create for your company — and the more your leads will trust your expertise.
Quick Checklist: 8 Steps to Create a Better Case Study
A great case study starts with case study research. Ask your customers to fill out a short form that highlights how you helped them reach their goals — and be sure to ask for specific results.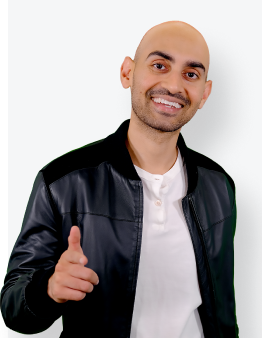 Share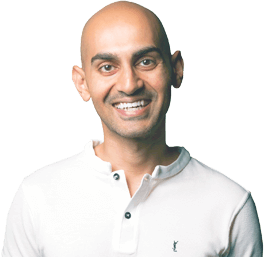 He is the co-founder of NP Digital. The Wall Street Journal calls him a top influencer on the web, Forbes says he is one of the top 10 marketers, and Entrepreneur Magazine says he created one of the 100 most brilliant companies. Neil is a New York Times bestselling author and was recognized as a top 100 entrepreneur under the age of 30 by President Obama and a top 100 entrepreneur under the age of 35 by the United Nations.
Source:
https://www.smartbugmedia.com/blog/5-steps-for-writing-a-killer-marketing-case-study
https://www.crazyegg.com/blog/case-study-marketing/
https://neilpatel.com/blog/creating-a-great-case-study/